Ideal for
municipal & industrial

applications.
Reliable • Sustainable • Economical
Algae-based wastewater treatment solution.
GWT's RAB™ system can be implemented and used for a wide variety of applications to ensure your facility complies with new, more stringent municipal and industrial wastewater discharge permits.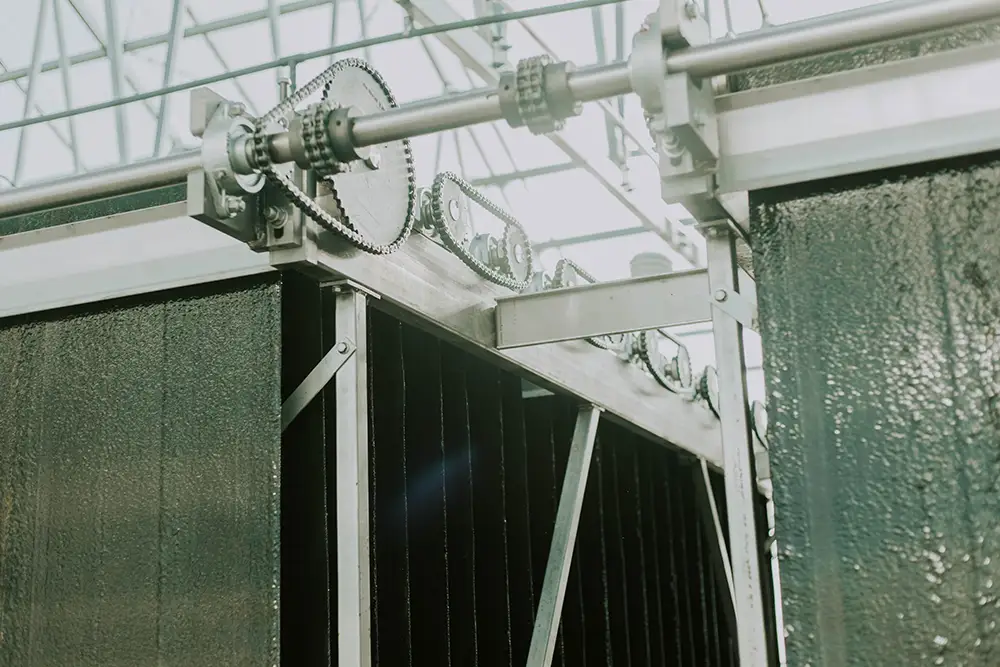 Many industries in the food and beverage space are facing higher surcharge rates. This pushes a decision to either invest in infrastructure to bring pollutant levels down or continue to pay high surcharge rates. The RAB™ system is well-suited to be a pre-treatment solution for these industries. The RAB™ system provides a low-energy, sustainable technology that can cost-effectively bring surcharge rates down, and reduce a company's carbon footprint.    
Secondary Treatment with Nutrient Removal
The RAB™ system is well-suited to be located on the front end of an existing wastewater lagoon when additional Biochemical Oxygen Demand (BOD), Ammonia (NH3), Total Nitrogen (TN), and/or Total Phosphorus (TP) Treatment are needed. When the BOD concentration is higher, the RAB™ system will grow a mixed culture of both bacteria and algae, which can simultaneously remove BOD, NH3, TN, and TP.
Fixed-Film Tertiary Treatment
The RAB™ system can be a simple retrofit on the back end of an existing wastewater treatment plant for polishing TN and TP to meet stricter effluent discharge limits. This allows plants to keep their existing infrastructure, preventing costly upgrades to the entire plant. Specifically, the RAB™ is an excellent addition for fixed-film plants that require additional treatment to meet total nitrogen and/or total phosphorus permits.  
Sidestreams at wastewater treatment plants, such as anaerobic digestion effluent and sludge thickening supernatant typically are recirculated back to the front end of the plant. These waste streams are typically very nutrient-dense with relatively low flows (compared to the rest of the plant). Sidestreams have nutrient concentrations ideal for algae growth and our RAB™ system.
The RAB™ is unique in this application as it is the only technology that can simultaneously remove both nitrogen and phosphorus from the sidestream.
Agricultural Anaerobic Digestor Treatment
Agricultural facilities generate waste as the animals are fed and raised and the manure produced from these animals is sent to anaerobic digesters where biogas is produced. The effluent from the digesters is typically sent to an anaerobic lagoon.
When the material is stored in a lagoon, greenhouse gases are released over time as the material breaks down. In an effort to reduce greenhouse gas emissions from agricultural facilities the digestate can be further treated before it is sent to the lagoon. The RAB™ system is able to remove and recover nutrients as well as volatile solids (VS) in the treatment process. When VS are removed from the digestate the release of greenhouse gases is prevented, this makes the biogas that is generated in the digestion process more valuable by lowering the facilities carbon intensity score. This makes the RAB™ system an ideal treatment technology to increase biogas revenue and prevent the release of greenhouse gases.
We don't just think green,

we grow it.

™